Yesterday night after work, I suddenly have the urge to eat pizza! So, I went to the Pizza Hut near my home and ordered a Sensasi Set. I'm sure that you are wondering why I put Secret Recipe in the title… this is becoz I had a Chicken Lasagna at Secret Recipe last Monday… kekeke. Secret Recipe is currently having a weekly offer for Chicken Lasagna @ RM9.90. (Missed the previous offer of spagetti meatballs)  The reason why I want to do a comparison is both of them offer similar kinda food (Western/European) and the price range is almost the same.
First, I'll start off with the Secret Recipe's Chicken lasagna. The lasagna come with a whole wheat bun and it is priced at RM9.90 not including taxes. Drink is not included in the offer. The portion is actually quite small, and the lasagna is kinda different from what I expected. The bun is damn hard too. But it does come with a 'complementary' chips. If I'm not mistaken, the chips cost RM4 for 8 pieces. The lasagna itself is not bad lah. Not sure why they are giving it out for free though.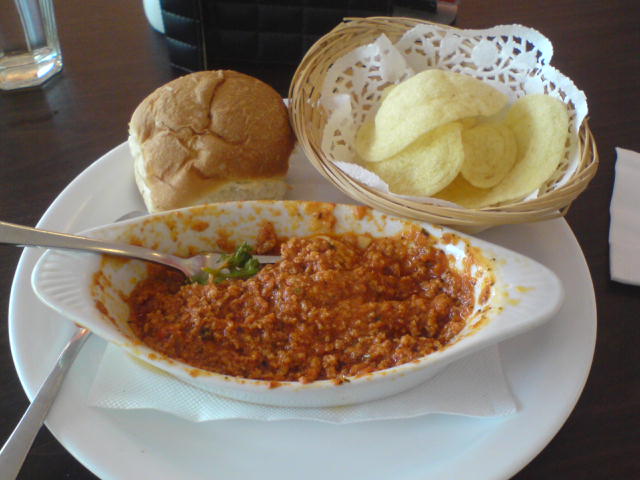 Next, Pizza Hut! There are 3 Sensasi Delight sets for you to choose from. You can either choose the pizza, pasta or rice set. I chose the Italian Chicken Pizza set. The whole set comes with a softdrink, soup, breadstick and the pizza. And the price is quite cheap too, RM7.95.
Last time, the pizzas for Sensasi Delight sucks. They are very plain and not much ingredient. But the new European Sensations is a big improvement and it taste great too!
Well, after tasting both menu from Secret Recipe and Pizzahut, I must say that Pizzahut is a much better choice coz it is cheaper and it comes with more things. The lasagna might taste slightly better, but I still dont think it worth that price. The lasagna is the last weekly offer from Secret Recipe and it will ends at 3rd May. Better go soon if you wanna try it.
Not sure if I should do a another comparison for KFC's Jom Jimat and McD's McValue Lunch. :p