The name of the movie is actually quite long, which is "Nobita's New Great Adventure into the Underworld – The Seven Magic Users". It is a remake of the 1984 movie.
Even though it is a remake, there are quite a few changes in the movie. And I think that the new character design is not as good as the old one. Some of the scene are quite "disturbing", like this one: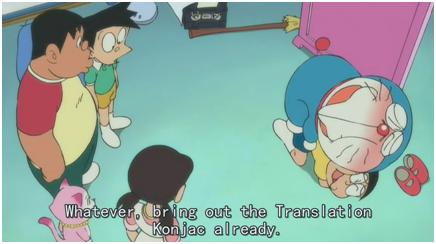 What the hell is wrong with Doraemon?!?!
Anyway, for me, I think I prefer the old movie. But for first timer, I think this movie should be no problem for them. And you get to see some new scene like this: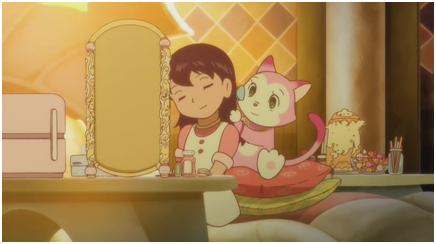 I don't recall Shizuka with her hair down in previous movies. She is actually quite cute with her hair down! 😀